Welcome
Welcome to our school website.
We hope you find it a fun and informative way of keeping in touch with all that is going on in St. Peter's.
We aim to use it to communicate and celebrate the work of our very talented pupils and staff.
We would like our parents and pupils to use the site regularly and we welcome all visitors who wish to find out more about the school.
Keep visiting to get the latest news, updates and information about school life!
If there is anything else you would like to know about our school, please do not hesitate to contact us.
John Quinn
Principal
Latest Photographs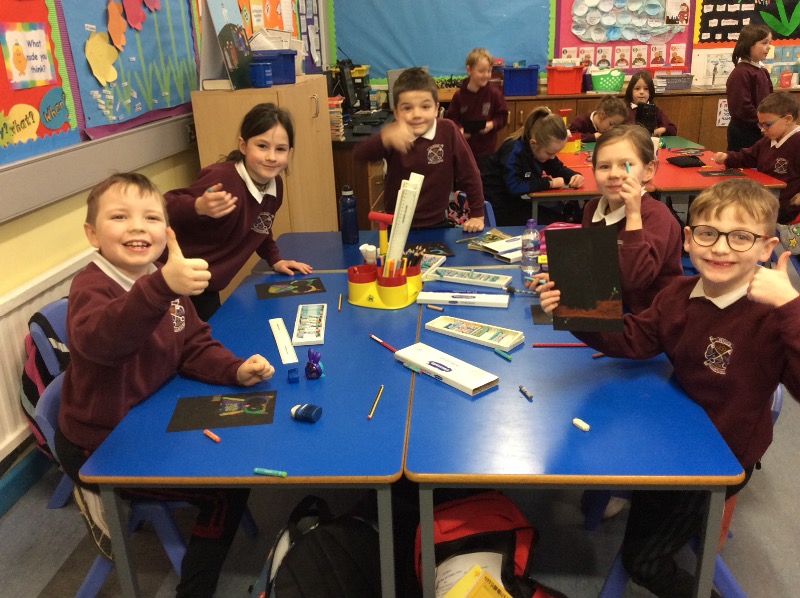 Upcoming Events...
Monday, 24th January 2022
P7 Swimming Cookstown L.C.
Grow+ Programme P1 - 4
Tuesday, 25th January 2022
Active Kids with D. Mulgrew
P6/7 Boys' Gaelic Football 3 - 4
Wednesday, 26th January 2022
P6/7 Girls' Gaelic Football 3 - 4
P4 Girls' ICT Club 3 - 4
Thursday, 27th January 2022
P7 Service of Light in School
P4/5 Dance Club 3 - 4
Friday, 28th January 2022
P6 Multisports 3 - 4
P7 Arts & Crafts/ Science 3 - 4
Monday, 31st January 2022
P7 Swimming Cookstown L.C.
Grow+ Programme P1 - 4
Tuesday, 1st February 2022
Active Kids with D. Mulgrew
P6/7 Boys' Gaelic Football 3 - 4
Wednesday, 2nd February 2022
P6/7 Girls' Gaelic Football 3 - 4
P4 Girls' ICT Club 3 - 4
Thursday, 3rd February 2022
P4/5 Dance Club 3 - 4
Friday, 4th February 2022
P6 Multisports 3 - 4
P7 Arts & Crafts/ Science 3 - 4
St. Peter's Primary School and Nursery Unit, 24 Ardboe Rd, Cookstown Co. Tyrone BT80 0HT | Phone: 028 8673 7565