Welcome
Welcome to our school website.
We hope you find it a fun and informative way of keeping in touch with all that is going on in St. Peter's.
We aim to use it to communicate and celebrate the work of our very talented pupils and staff.
We would like our parents and pupils to use the site regularly and we welcome all visitors who wish to find out more about the school.
Keep visiting us to get the latest news, updates and information about school life!
If there is anything else you would like to know about our school, please do not hesitate to contact us.
John Quinn
Principal
Ardboe Credit Union Accelerated Reader/Mathematics Draw and Awards
Foundation Stage Outside Area Developed Sat 18th May 2019
A huge thank you to the parents and staff who worked so hard on Saturday to develop our F.S. outside area. Thanks also to all the parents and local businesses who donated items and materials. As you can see the children are delighted!
Internet Safety Awareness
Thanks to those parents who came along to our Internet Safety Evening on Wednesday 10th April. It was a very informative course and will certainly benefit all. Educating our children to be responsible online and to be aware of dangers is extremely important in this modern society. We also ran an internet safety workshop for the children on Tuesday 16th April where they were advised about possible dangers and how to be responsible. Please talk to your children and monitor their online activities to ensure their safety.
Accelerated Reader/Mathematics Rewards and Certificates
Well done to all the pupils who have worked so hard to reach both their Accelerated Reader and Mathematics targets. Hard work pays off!
Cancer Focus visit St. Peter's
Many thanks to Cancer Focus N.I. who visited St. Peter's on Thursday 21st Feb. to deliver their programmes covering topics such as healthy eating, keeping fit, staying safe in the sun and warning about the dangers of smoking.
Congratulations to our latest 'Ardboe Credit Union' Accelerated Reader Millionaires
St. Malachy's G.A.C. visit St. Peter's
Thanks to St. Malachy's for coming to see all the children in the school to encourage them to turn out to training. Great for exercise, health and of course their social skills. Thanks for the kind gift of a football to all the children in P1, 2 and 3.
Pupils of the Week Feb. 2019
Lough Neagh People and Places Project
Thanks to Steph Lavery (Time Steps) and John Ryan for delivering this fantastic programme.
Thanks to the children from P6 and P7 who represented the school in the Credit Union Quiz on Thursday 31st January. Congratulations to the P6 team who won their section and to the P7 team who came second!
Boys' Indoor 5 a-side football
Well done to the boys who represented the school in the Allianz Cumann na mBunscol indoor 5 a-side gaelic football competition in Cookstown Leisure Centre on Mon. 28th January.
Pupils of the Week for Jan 2019
St. Peter's Musical Madness
What a fantastic 2 nights at 'St. Peter's Musical Madness'. The children were amazing - a real credit to the school, their families and the whole of Moortown! Thanks to everyone who helped out and to everyone who came to see the show. See pictures below!
Accelerated Reader/ Mathematics Rewards and Certificates
Well done to all the boys and girls who reached their targets in Accelerated Reader and Mathematics for Term 1. It's great to reward the children for all their hard work!
Accelerated Reader/Mathematics Draw Winners for Nov./Dec.
Congratulations to our winner of the Art Competition held by the School Nurse.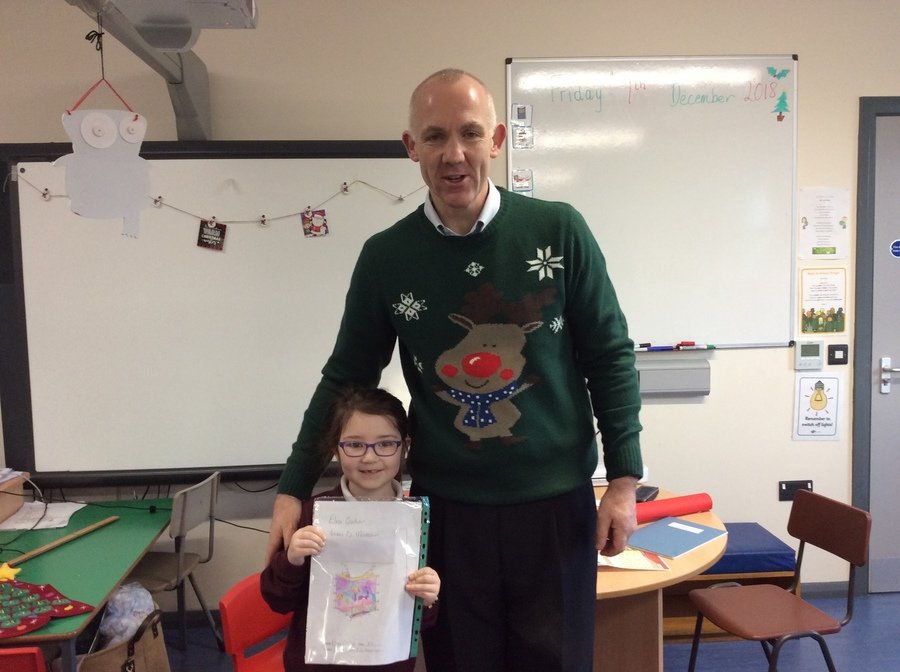 Credit Union Art Competition Winners - Congratulations!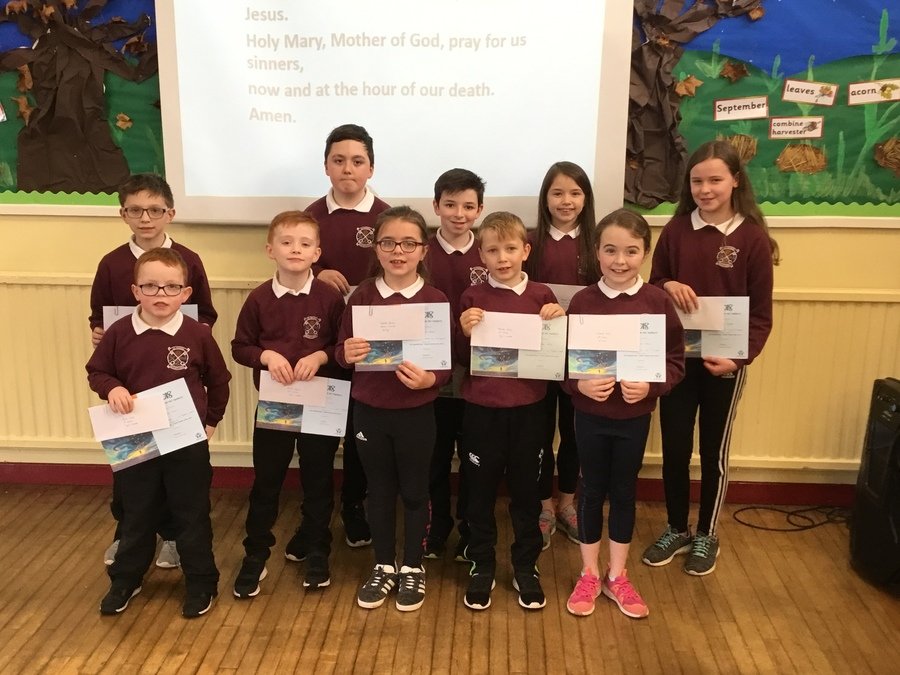 Pupils of the Week 23rd Nov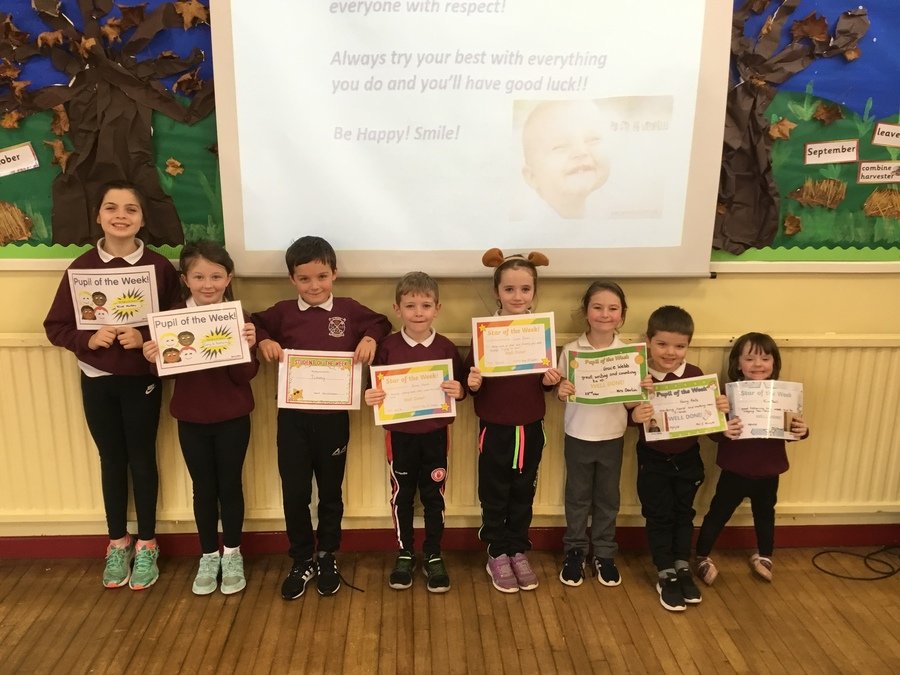 NEW SCHOOL FOOTBALL JERSEYS
Many thanks to St. Malachy's G.A.C. for sponsoring a new set of jerseys for the school. They look lovely and the boys and girls are looking forward to playing in them.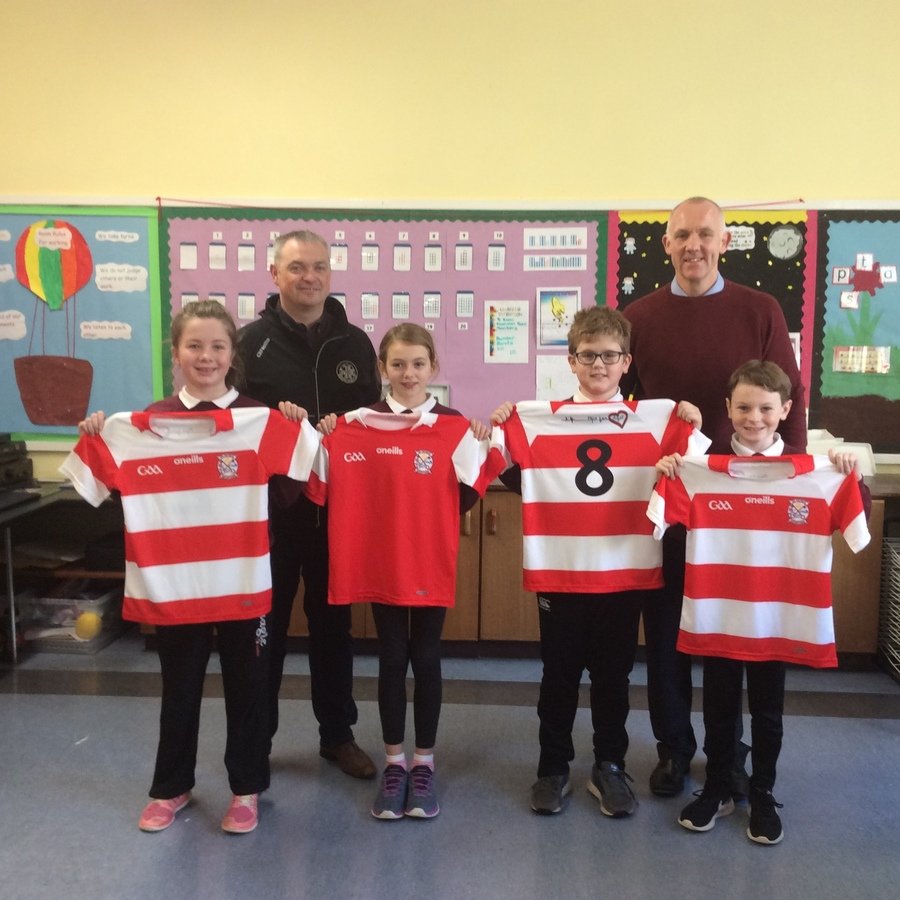 Odd Sock Day to mark Anti-Bullying Week
Pupils of the Week (First 2 weeks of November)
Thank you to all the parents who attended our Halloween parade. The boys and girls looked scarily fantastic!! See below
Congratulations to our Accelerated Reader/ Maths draw winners. All prizes had a Halloween theme. Keep up the good work boys and girls!
N.I. Water Bus visits St. Peter's
The Water Bus is a double decker bus, which has been transformed into a mobile education unit. Pupils learn by presentation and demonstration about a range of water issues such as the water cycle, water for health, water sources, water conservation and water in the developing world. Find out more at www.niwater.com/water-bus
Signs of Autumn and Halloween in St. Peter's
Pupils of the Week for Friday 19th October.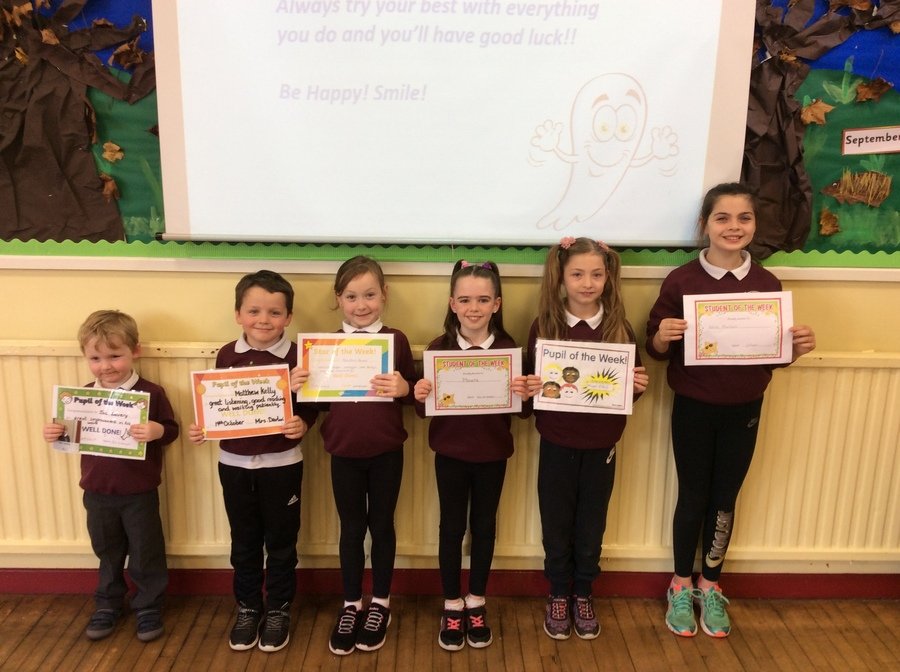 Anne Walker from Action MS thanks the St. Peter's community for their generosity!
On Monday 15th October Anne came to speak to the children at a special assembly and thank them for raising £2850.
Celebrating Maths Week in St. Peter's
Thanks to the Ulster Bank and Siobhan Lowe for delivering the Money Sense Programme to our P4, P6 and P7 children.
Pupils of the Week in October
Primary 3s working hard with Tens and Units
Pupils of the Week - Setting the standard!
Brian taking our Key Stage 2 children for GAA coaching. Great Fun!
Pupils of the Week! Children can receive 'Pupil of the Week' for hard work, being a good friend and helping others to name a few.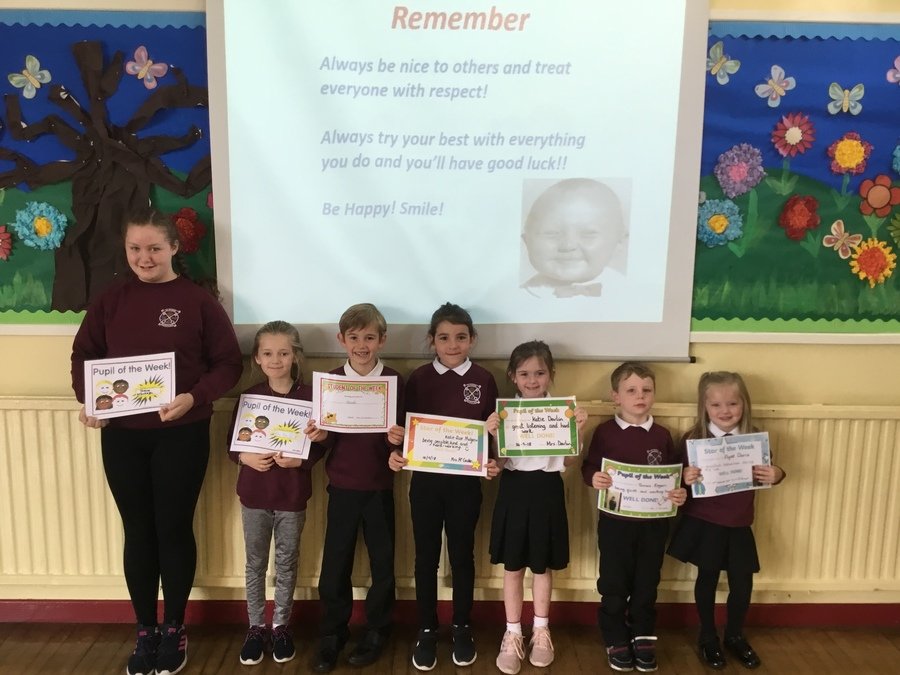 First Pupils of the Week for 2018. Well done boys and girls! Setting a super example for everyone.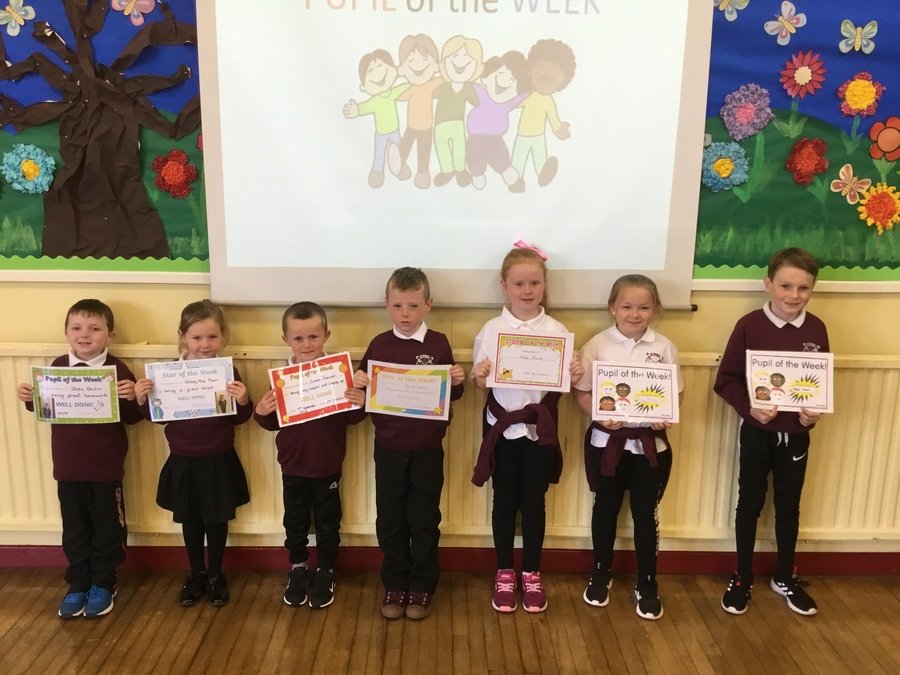 Congratulations to our Eco School council who have worked so hard to ensure we retained our Green Flag status after their work was assessed today. The Green Flag Assessor was very impressed with their knowledge and with the work carried out around the school. Thanks to Ms McCusker and Mrs Canavan for their work with the council. Our flag will continue to fly proudly!